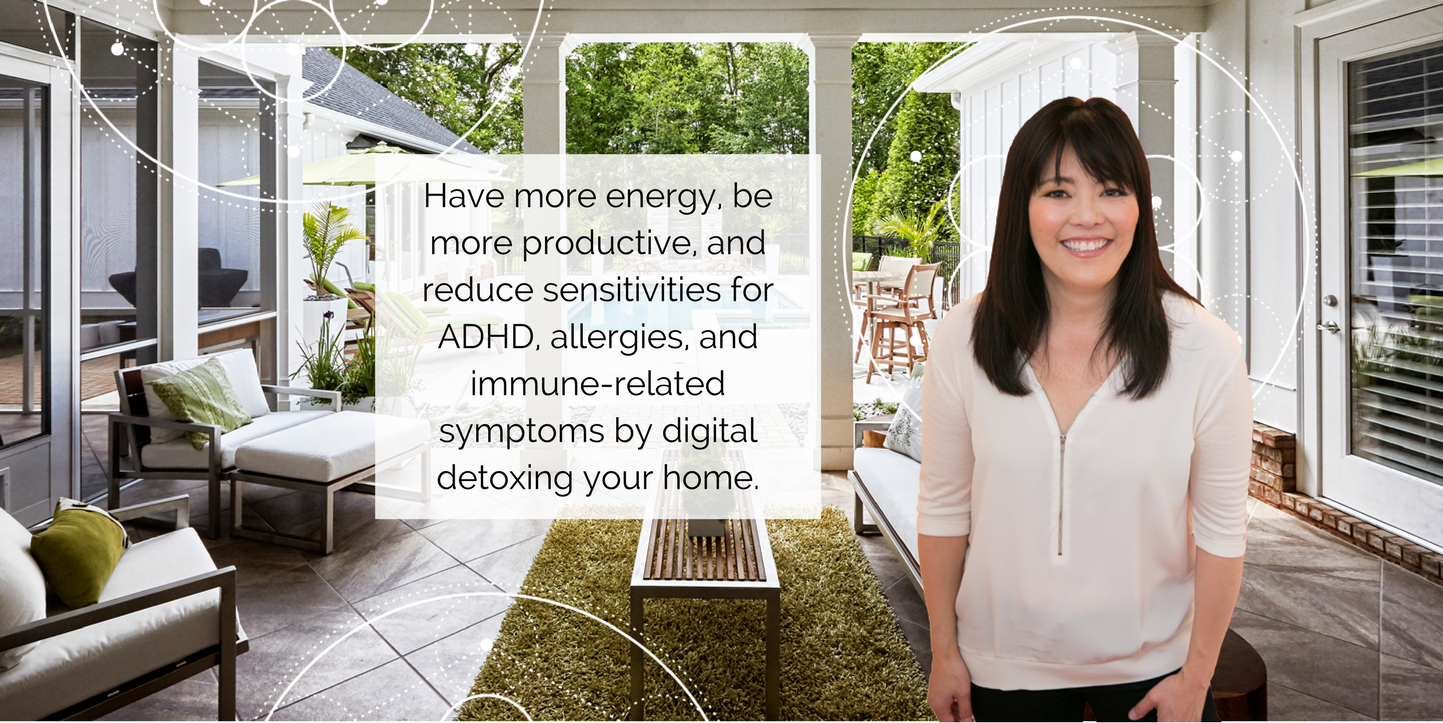 I'm the friendly-but-no-bs home and digital detox expert for health-conscious people ready to unplug and transform their home into a thriving, vibrant environment that supports and nourishes your mind, body and soul.
I'm your new secret weapon and BFF who will work with you to create your very own healthy home sanctuary. Without moving, remodeling, or spending thousands and thousands of dollars and taking months to get done. Your home should light you up inside, feed your soul, and support your health every time you walk through the door. And I mean EVERY. TIME. Sound good? Read on…
IF YOU'RE SICK OF
Getting crappy sleep, waking up tired with brain fog, or feeling wired
Your kids waking up in the middle of the night every night
Feeling fatigued, especially after working on a computer most of the day
Trying to figure out and then getting overwhelmed to digital detox your home to reduce triggers associated with autism, ADHD, or hyperactivity
Triggering headaches, migraines, allergies, and other inflammation-related symptoms
Just being REALLY. Sick. Such as immuno-compromised issues, being depleted by exposure to toxins and chemicals, multiple chemical sensitivities, or having gone through a treatment that requires a "clean" environment. Or maybe you're just one of those people who's just sensitive to practically everything
AND YOU DREAM OF
Getting your best night's sleep. Every single night. (Yes, it really can happen!)
Your kids sleeping through the night (meaning YOU get to sleep through the night)
Unplugging and digital detoxing your home without giving up everything
Reducing autism, ADHD, hyperactivity, and getting your child to focus better
Eliminating headaches, migraines, and feeling tired and fatigued at the end of the day
Reducing your symptoms and triggers and getting your life back
THEN YOU'VE COME TO THE RIGHT PLACE
I know exactly how you feel, and I've been there (and I can tell you, it's not a whole lot of fun). I'm here to tell you that unplugging and creating your healthy home sanctuary is a lot easier, straightforward, and FUN than you think it is. Where most people get stuck is the overwhelming amount of information out there and not knowing where to start that will get them the biggest bang for their buck when it comes to getting results. And that's what I'm here for – so you don't have to drive yourself crazy weeding through all of that information and playing Rock, Paper, Scissor when it comes to deciding on solutions, not knowing exactly how it's all going to turn out… Did I mention your results are typically immediate? (for all of you instant-gratification peeps, like me – I've got you covered!) If you did your inner happy dance or thought "hmmmm, yeah, right", then there's only one thing left for you to do. JOIN ME.
BECAUSE
Crappy sleep = poor performance whether it's at your job, as a parent or spouse, and it also affects your long-term health
Unplugging can help your kids sleep through the night, reduce hyperactivity, and help them focus better at school (and who wouldn't want that?)
You can make a difference in your overall health by reducing you and your family's exposure to EMF fields whether you have inflammation-related symptoms, or have gone through a treatment or are severely immuno-compromised
And lastly but not least, you have TONS more options than you think you to create as healthy home. In other worse, you don't need to go live in a cave or under a rock or live in a shroud. Most of the changes are invisible but have big impact, meaning your home may still look pretty much the same but it FEELS oh so much different (in a good way!)
AS SEEN IN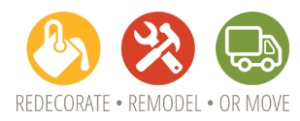 "NOT ONLY DID RISA FIX MY ROOM SO I DON'T FEEL ANY EMF FIELDS, BUT NOW I HAVE ENERGY ALL DAY…"
"I was feeling tired and low, and being in the health field, I knew my room where I was working was too close to too many cell phone towers.
I contacted Risa who came out and measured my room, office, and the area around our building.In a few days we had a full on report about what it is we are dealing with, and the best way to resolve the issues.
Not only did Risa fix my room so I don't feel any EMF fields, but now I have energy all day… It was beyond worth the money. I'm happy Risa does not cut corners when it comes to this work. I highly recommend, and am very grateful for her knowledge and time."
~ Jeffrey B., Certified Advanced Rolfer ~